Frequently Asked Questions
Here's what our customers are asking...
FAQ: THE ANSWERS YOU NEED
Enrolled Agents
Q. What are my Enrolled Agent Continuing Professional Education (CPE) requirements?
A. Enrolled Agents must complete 72 hours of CPE during the three year enrollment cycle. At a minimum to maintain your license, you must complete 16 hours of CPE every year and of this 16 hours 2 of them must be in ethics or professional conduct. IRSTaxTraining.com recommend you take 24 hours every year to ensure you meet the 3 year IRS requirements.
Q. What if I become an Enrolled Agent and enroll in the middle of an enrollment cycle?
A. In this situation, your continuing education requirements are pro-rated. You must complete 2 hours of education for each month or part of month in the year you enrolled. In addition you still must complete 2 hours of ethics or professional conduct each year. For example, say you enrolled on July 3rd of 2013 and the enrolment cycle started in January of 2013. You must complete 12 hours of education PLUS 2 hours of ethics or professional conduct in 2013.
Q. What does the 24 hours of Continuing Education consist of?
A. Our course consists of 3 hours Federal Tax Law Updates, 2 hours Ethics, and 19 hours of Federal Tax Law.
Tax Preparers
Q. Are you an IRS Approved Education Provider?
A. Yes we are, our IRS Provider Number is RP5CH. We are 101 Education Services Inc., but do business as IRSTaxTraining.com.You can click here to find us on the
Approved Provider List
.
Q. Are you a CTEC Approved Education Provider?
A. Yes we are CTEC approved and this can be validated by going to the
CTEC Approved Education Provider List
. Our provider number is 6224 under 101 Education Inc. (dba IRSTaxTraining.com). IRSTaxTraining.com has been approved by the California Tax Education Council to offer continuing education courses that count as credit towards the annual "continuing education" requirement imposed by the State of California for CTEC Registered Tax Preparers. They are also approved to offer 'qualifying education" courses that are a requirement to become a California Registered Tax Preparer. A listing of additional requirements to register as a tax preparer may be obtained by contacting CTEC at P.O. Box 2890, Sacramento, CA, 95812-2890, toll-free by phone at (877) 850-2832), or on the Internet at
www.ctec.org
.
Q. Is RTRP competency exam required?
A. No. The courts have dismissed this requirement of tax preparers.
Q. Do I have to complete continuing professional education every year if I don't live in a state that requires it?
A. The IRS recommends that all paid tax preparers complete a minimum of 15 hour of continuing professional education every year to adhere to the "best practices" of a tax professional.
Q. How does your Course work?
A. We offer a self-study correspondence Course whereby the materials are sent to you and you review them at your own pace. You must score 70% or higher on an open book exam to earn your CPE.
Q. How does the online examination work?
A. You log in using your e-mail and password and click on the link to take your exam. Your answers are automatically saved and there is no time limit so you can come and go as you please. When you finish your exam you will be asked to fill out a survey and then you can submit it. Upon meeting the passing requirement of 70% or higher we will issue you a certificate of completion via e-mail. Then we will notify the IRS that you completed your CPE, when you be renew your PTIN with IRS you will see your voluntary credits. If you ordered a printed text book you have the option of filling out the answer sheet and mailing it to us for grading.
Q. What if I do not pass my examination?
A. If you do not meet the IRS passing requirement of 70%, we will notify you and ask you to please take the examination again, we allow one free re-take.
Q. Will I know my score?
A. Yes. Included in your Course is a complimentary Grading Report that details which questions you missed and the correct answers. You will be e-mailed this report with your certificate
Q. What are my payment options?
A. We accept all major credit/debit cards (Visa, Mastercard, Discover & American Express) as well as check or money order.
Q. What is your return/refund policy for Continuing or Qualifying Education courses?
A. 100% money back guarantee for any reason prior to completion of an exam, regardless of a passing or failing score, and within 60 days of purchase. Shipping and handling charges are not refundable.
Certified Public Accountant (CPA)
Q. Are you a NASBA approved education provider?
A. IRSTaxTraining.com is registered with the National Association of State Boards of Accountancy (NASBA). Our NASBA Registry ID Number is 125385. We are listed as 101 Education Services Inc. (dba IRSTaxTraining.com) To view a list of approved providers
click here
.
Q. Will these Continuing Education credits count in my state?
A. All states accept our CPE. However, state boards of accountancy have final authority on the acceptance of individual courses for CPE credit. Complaints regarding registered sponsors may be submitted to the National Registry of CPE Sponsors through its website:
www.nasbaregistry.org
.
Q. How are the courses offered?
A. These are QAS interactive self-study courses which give you the freedom to study when and where you want, based on your schedule. Materials are either downloaded electronically or you can choose to receive a printed text book. You are free to save the download to multiple device or print out all or just parts of it. Everything is included to complete your course including certificate(s) of completion and grading of the exam(s). There are 5 multiple choice exam questions per CPE credit and the minimum passing score is 70%. If you do not meet the passing score on your first attempt, simply take the exam again at no additional cost.
Find your solution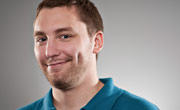 Registered Tax Return Preparer
Get the right tools to prepare for your Continuing Education.
See Products >>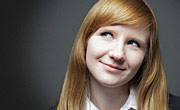 Enrolled Agent
Study online with the prioritized content that will help you pass.
See Products >>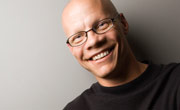 Certified Public Accountant
Get there with the highest-quality exam prep.
See Products >>